Yamabe & Horn Engineering, Inc. Announces the Addition of Josh Rogers as Their Newest Principal
(Fresno, CA) Yamabe & Horn Engineering, Inc. proudly announces the addition of a fifth principal to the executive team, the first addition to this team in ten years. Josh Rogers, a senior project manager, joined the firm in 2007, after working with Quad Knopf and CalTrans. Mr. Rogers currently functions as the City Engineer for the City of Sanger, a long time client of Yamabe & Horn.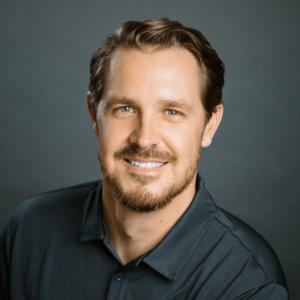 "Josh has proven to be an outstanding asset to the team, leveraging his strong network within the Central Valley. In addition, he brings a deep knowledge of what it takes to get complex municipal projects through public works departments and CalTrans. Clients find the assistance of Josh to be invaluable," David Horn, spokesperson for Yamabe & Horn Engineering, Inc., explains.
Yamabe & Horn works with a wide range of clients, including municipal, institutional, and commercial organizations. Residential developers turn to Yamabe & Horn for their development projects, while the in-house Certified Access Specialist assists local businesses in need of help when it comes to accessibility and ADA compliance. Others benefiting from the services of this company include traffic projects and those in need of land surveying.
"When you have an engineering project of any type, don't hesitate to call on our firm. We'll sit down with you to determine your needs and how we may fill them. We never make use of a one-size fits all approach, choosing to develop solutions based on the client's needs and budget," Horn continues.
Yamabe & Horn remains committed to growth, and the addition of Josh Rogers comes immediately on the heels of the opening of the firm's first remote office. This office opened on the Central Coast in Soledad, California, allowing the growing civil engineering firm to better serve its existing coastal clients.
"Yamabe & Horn assists clients with all of their civil engineering needs. When you find you are in need of a civil engineer for any task, don't hesitate to call on us. We'll be happy to discuss your project with you to see how we can be of help," Horn declares.
Principals develop the project from start to finish, selecting a project manager with the skills necessary to do the job right, while also establishing project parameters and controls. Principals also maintain close involvement and remain in contact with the client to ensure the project is successfully executed and the project delivery remains consistent with the budget and timeline established with the client. Yamabe & Horn Engineering, Inc. isn't satisfied until the client is.
https://yandhengr.com/wp-content/uploads/2019/03/yhlogo_300.png
0
0
Yamabe & Horn Engineering
https://yandhengr.com/wp-content/uploads/2019/03/yhlogo_300.png
Yamabe & Horn Engineering
2014-09-04 20:49:34
2021-01-19 17:18:29
Yamabe & Horn Engineering, Inc. Announces the Addition of Josh Rogers as Their Newest Principal